29 November 2023


DOWNPATRICK is getting ready for Christmas like never before.
THE Quoile Bridge in Downpatrick has been closed for three weeks.

LIDL is to introduce parking payment stations at its Market Street store in Downpatrick.

THE decision by Ulster Bank to close its branches in Ballynahinch and Downpatrick next year has prompted a call for a review of the district's banking services.

NEXT week's closure of Killyleagh library to allow work to start on a £750,000 renovation scheme has prompted calls for a temporary facility to be established in the town.

DOWNPATRICK Primary School said goodbye to the Very Rev Henry Hull, Dean of Down, last week.

THE Downpatrick and Co Down Railway's fundraising appeal has been boosted by the Ulster Aviation Society.

SENIOR health figures attended a recent meeting at Mainstay DRP's Downpatrick base.

LOCAL councillors Alan Lewis and Terry Andrews were in Carlisle for the recent annual meeting of the National Association of Councillors, the umbrella body for all tiers of local government.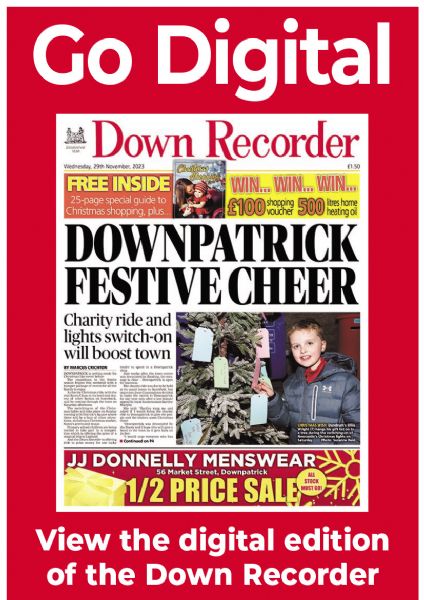 Tweets by @TheDownRecorder