20 September 2017


SCHOOLCHILDREN are risking their lives to catch a morning bus near a notorious accident blackspot in Drumaness, parents and teachers have warned.
URGENT progress must be made on plans for an all ability co-educational college in Downpatrick, a Ballynahinch school principal has said.

A PORTAFERRY man has been banned from keeping animals for life after admitting causing unnecessary suffering to a pet dog.

THE expansion of an award-winning Newcastle restaurant is set to create 15 new jobs.

A POLICE officer accused of causing grievous bodily injury to two colleagues during a blue light response to an incident outside a Newcastle pub has been vindicated.

ANTI-SOCIAL behaviour in the Flying Horse area of Downpatrick flared up again at the weekend, with police reporting "numerous calls".

VANDALS and thieves have been criticised for attacking a number of floral displays in Saintfield.

STROKE survivors have urged health chiefs not to downgrade stroke services at the Downe Hospital.

HEALTH officials say the need to reconfigure stroke services is being driven because current provision falls below national standards.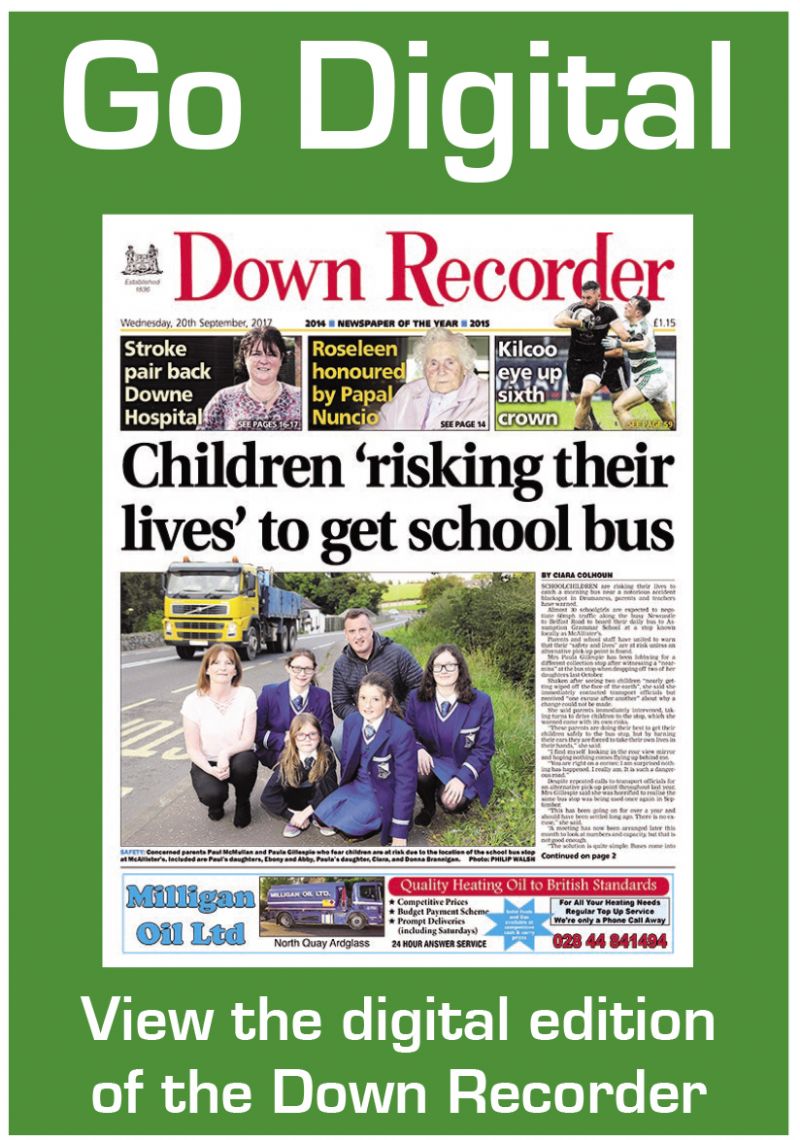 Tweets by @TheDownRecorder