20 March 2019


THE tragic triple deaths of a young mother and two young men has left the community reeling from shock.
A BALLYNAHINCH man has told how he hid in fear with work colleagues while a far-right extremist murdered 50 Muslims in New Zealand's worst terrorist incident.

A FORMER Down Council director is to stand as an independent candidate in the Rowallane area at the forthcoming local government election.

THE St Patrick Centre in Downpatrick is one of a number of groups across the district to secure renewed financial support from Newry, Mourne and Down Council.

ALMOST 2,000 voters in Crossgar have been given a pre-election boost.

PARKING regulators have been severely criticised after a number of worshippers attending Monday's cross-community St Patrick's Day service at Down Cathedral were given parking tickets.

RAW sewage has again spewed from a manhole at Saintfield's Old Grand Jury Road.

WORK started yesterday morning on a scheme to ban mobile motorhomes from two of Newcastle's most popular car parks.

IT has been an emotional few months for the pupils of Drumlins Integrated Primary School in Ballynahinch.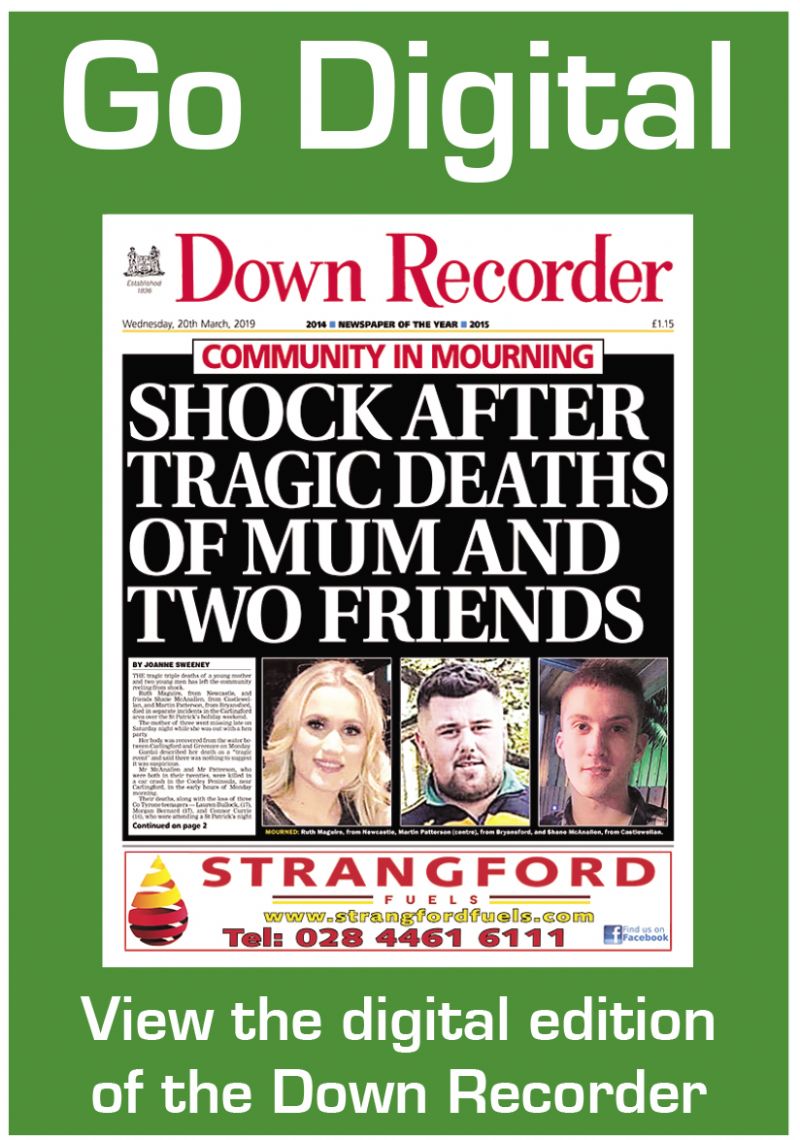 Tweets by @TheDownRecorder