17 October 2018


BUSINESSES in Downpatrick town centre are being forced to close early by defiant teenagers running amok, it has been claimed.
A BALLYNAHINCH couple who fell in love within a few short weeks of meeting in South Africa are starring in a new series for UTV.

THE proceeds of crime recovered by a leading government department could be used to help finance an upgraded CCTV system in the district's main towns.

THE appeal to raise money for cancer sufferer Siobhan McCann's treatment received a massive £51,427 boost at the weekend.

UNRULY teenagers have again caused trouble in Killyleagh, prompting fresh calls for police to get tough with the troublemakers.

A SERIES of public events are to take place to provide ratepayers with an opportunity to make known their views on the controversial decision to hike car parking charges in Downpatrick and Ballynahinch.

AMBITIOUS plans to restore Castlewellan Forest Park to its former glory could begin in just over 14 months' time, local council officials have revealed.

ON one of the happiest days of his life, Newcastle man Barry Johnson was struck down by a rare and incurable condition.

MEMBERS of the Life Change, Changes Lives charity in Downpatrick made a special presentation last week to a senior official from the National Trust.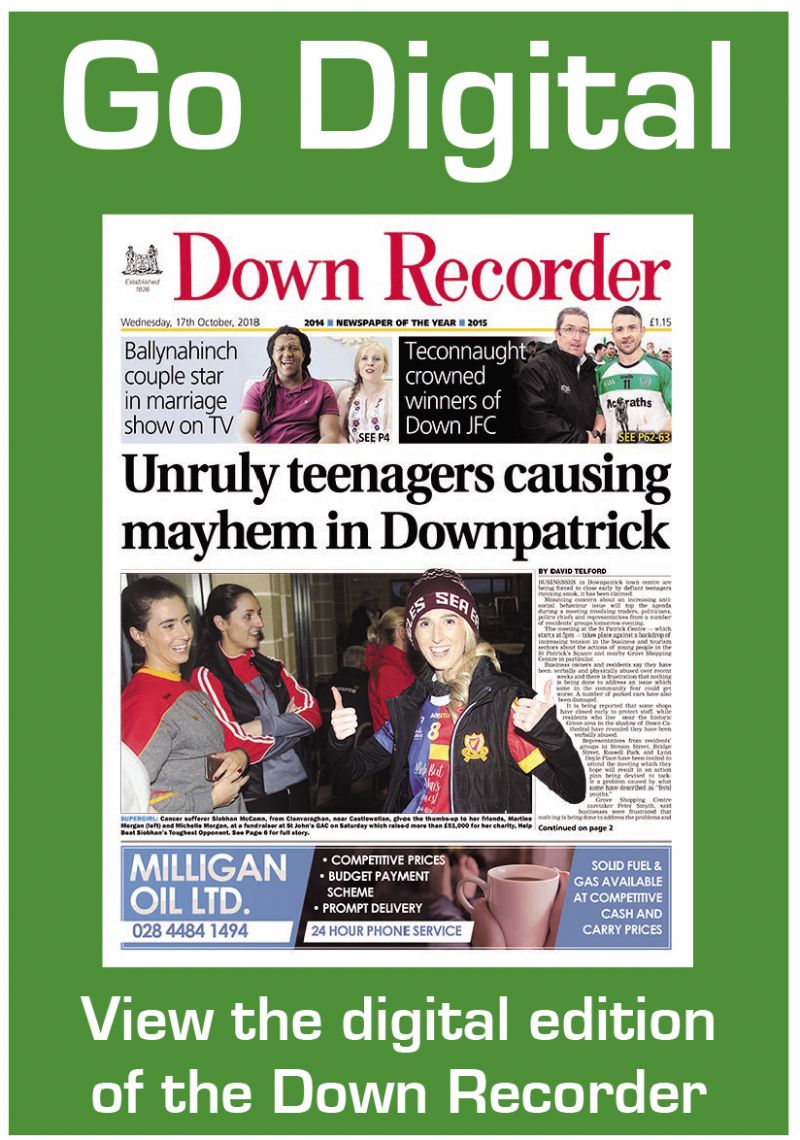 Tweets by @TheDownRecorder