14 August 2019


A £500,000 development has begun to revitalise two of the oldest properties in the centre of Downpatrick.
A DOWNPATRICK grandmother was stranded in London for 48 hours after her EasyJet flight was cancelled due to severe weather.

DOWNPATRICK'S new centenarian, Roderick Maguire, says his secret to a long life is his daily bowl of porridge.

VICTIMS of the Loughinsland atrocity 25 years ago are to receive damages as part of a settlement reached in their legal action against the Police Ombudsman's Office.

DOWNPATRICK software company Bluesona has received a six-figure investment and promised to double its workforce next year.

THE son of a Downpatrick man who was murdered in a knife attack in London 17 years ago says he is still hopeful his killers will face justice.

A DOWNPATRICK mum who is fighting bowel cancer will be walking for charity next month.

A DOWNPATRICK teenager has successfully completed one of Northern Ireland's leading IT infrastructure summer camps.

OVER 200 people of all ages took part in the Downpatrick District Electoral Area Forum's health and wellbeing event at Meadow Playing Fields, Ardglass, last Wednesday.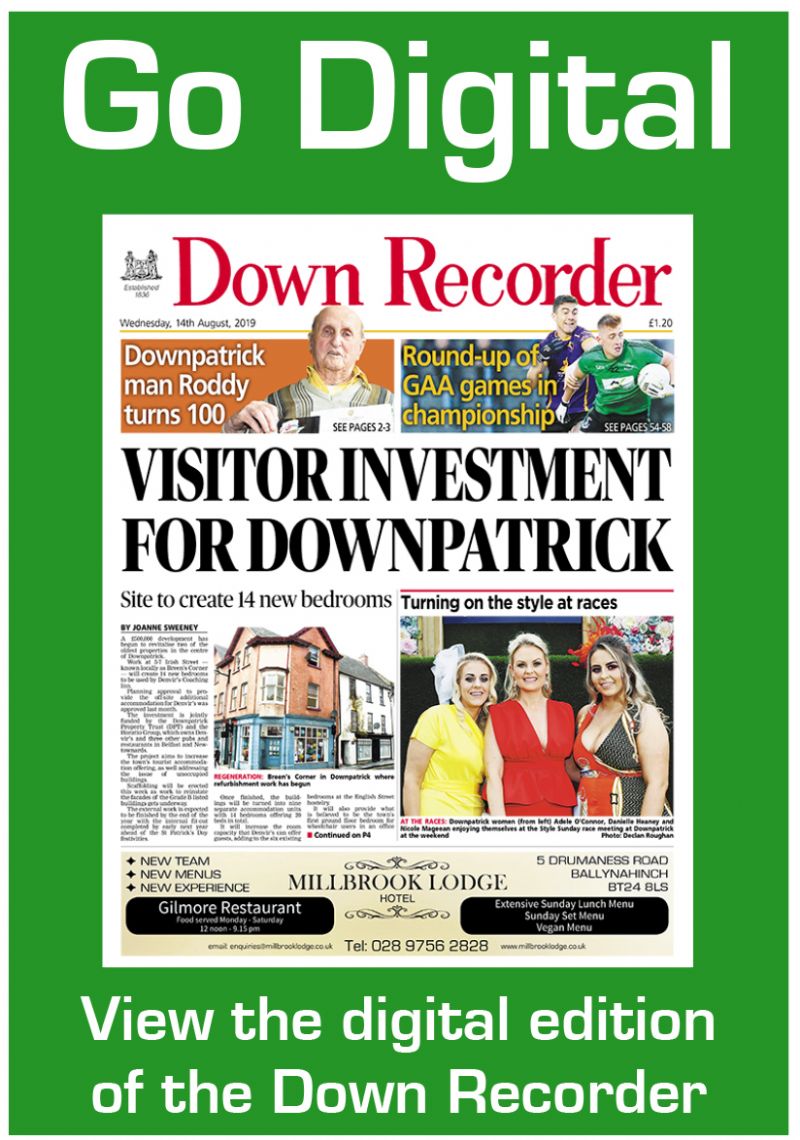 Tweets by @TheDownRecorder