A MAN who strangled his dog before cooking it and feeding it to another dog is a qualified mental health nurse with a "complex and disturbing" history, a court has heard.

AN all-ability college for Downpatrick will not happen on St Patrick's Grammar School's watch, the chairman of its Board of Governors has insisted.

A MAN has claimed he suffered a nasty ear injury after being attacked by a dog in Castlewellan Forest Park at the weekend.

AMBITIOUS plans have been unveiled to turn Newcastle's Festival of Flight into a two day event.

TWO Downpatrick women have been remanded in custody for an attack on a woman that was described as shocking in its "viciousness and wickedness".

A SIGNIFICANT section of sand dunes at Ballyhornan beach, which has been regenerated and protected by local people, survived the ravages of recent hurricane Ophelia and storm Brian.

THE ancestral home of one of Northern Ireland's best known families has gone on the market.

A HIGHLY acclaimed life-changing charity based in Downpatrick is moving to new premises.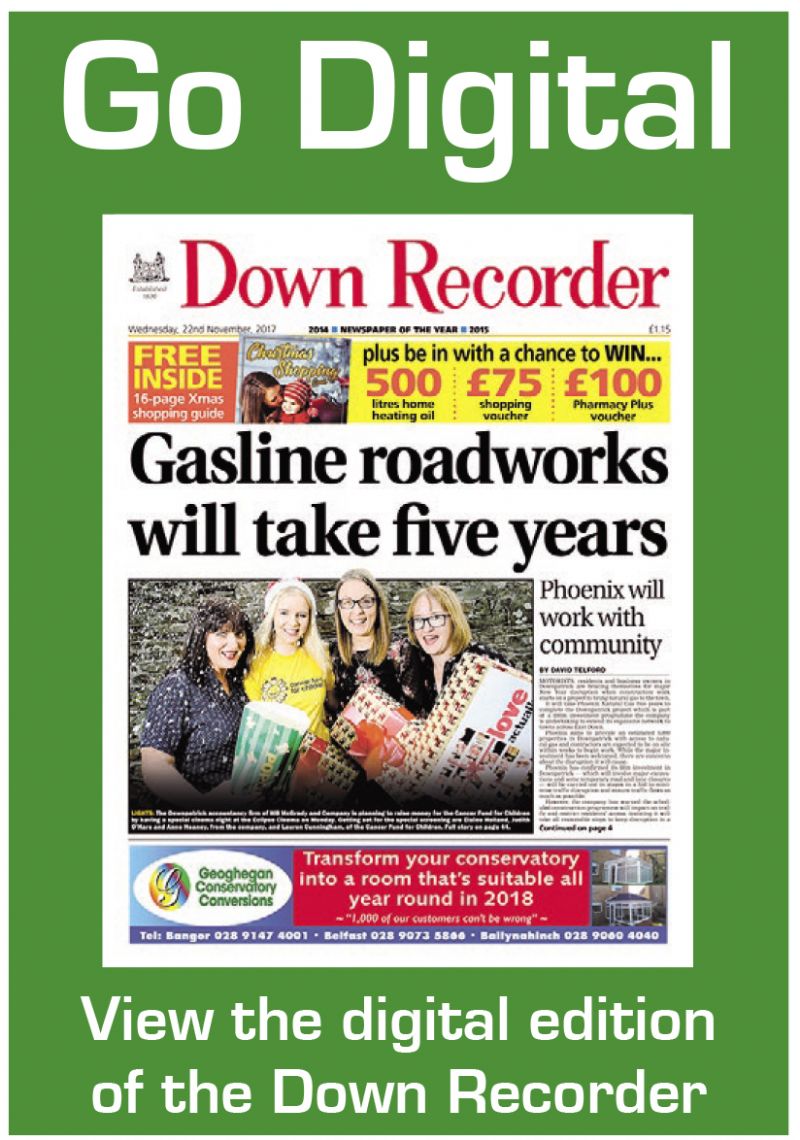 Tweets by @TheDownRecorder