29 June 2022


A NEW campaign has been launched to clean up Downpatrick's Quoile river to help pave the way for it to potentially become a key destination for water sports, fishing and recreation.
SURVIVING victims of a loyalist gun attack on a Kilcoo pub three decades ago might not still be alive by the time detectives get round to investigating alleged security force collusion with the killers, the High Court heard last week.

A LOCAL climate change group has clinched a £3,000 grant to help it put its climate knowledge into action.

NEWCASTLE RNLI crew members were at the centre of a major rescue mission on Sunday morning to assist a team of rowers attempting to circumnavigate Great Britain.

A WILDFIRE at the stunning Murlough Nature Reserve near Dundrum has infuriated a local politician.

PORTAFERRY'S Action Cancer shop has raised an incredible £224,050 since it opened 12 years ago.

MONEY from the government's near £5bn levelling up fund could be secured to help finance the ambitious transformation of Downpatrick's Dunleath Park.

THIS year's annual car and motorcycle cavalcade organised by the Brian Steenson Memorial Group will be raising funds in aid of Motor Neurone Disease.

A REMINDER has been issued to people across the district that the closing date for responses to public consultation on the future of urgent and emergency care across the province is this Friday.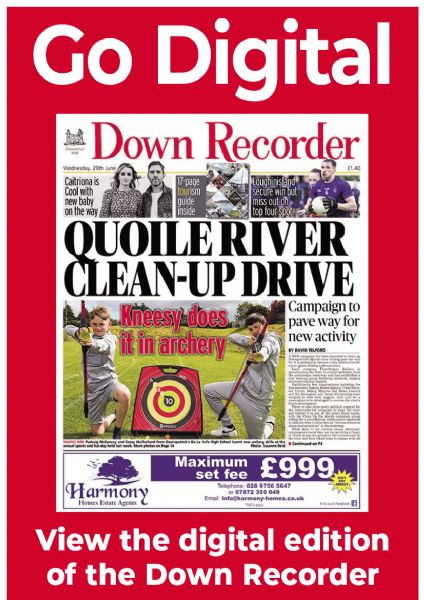 Tweets by @TheDownRecorder