20 January 2021


NEWRY, Mourne and Down Council is coming under increasing pressure to formally cancel this year's St Patrick's Day parade in Downpatrick.
THE unlawful arrest of two journalists who made a hard-hitting film about the Loughinisland massacre is to be made into a television documentary.

DUNDRUM'S Patrick Kielty, whose father was murdered by the UVF at his business in the village 30 years ago, has said the early release from prison of the paramilitaries involved was "a price worth paying" for the possibility of peace.

A CERVICAL cancer survivor from Saintfield is encouraging women to ensure that they go for their smear test when called.

TRIBUTES have been paid to the minister of Clough and Seaforde Presbyterian churches who passed away last week after a battle with cancer.

THE district's most senior health chief has described the current impact of the coronavirus on services as "extremely serious".

THE reduction of services at the Downe Hospital to help with the province-wide surge in coronavirus cases must be "watched like a hawk" according to a local politician.

"CHILDREN are the smallest victims of domestic abuse and violence," says senior safeguarding manager Sheila Simons, chair of the South Eastern Domestic and Sexual Violence Partnership (SED&SVP) which is based in the Knocknashinna Family

NOT every case of domestic abuse or violence that reaches court means an end to a close relationship or a family break-up – that's the message for both victims and perpetrators from the Probation Board of Northern Ireland (PBNI).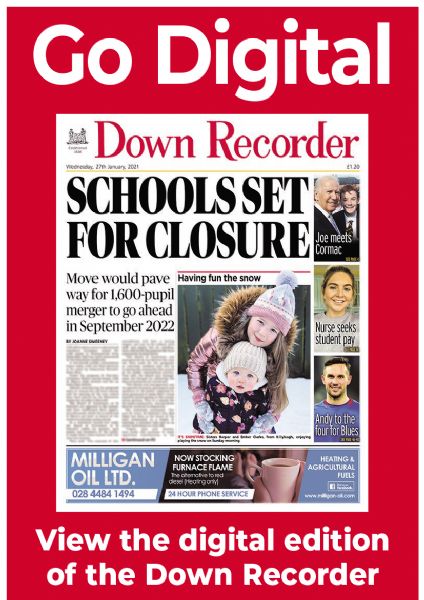 Tweets by @TheDownRecorder