22 May 2019


THE parents of a seven month-old Kilcoo boy who needs a heart transplant have spoken about the "great comfort" they have received from other parents registering their children as organ donors.
THE mother of Killough teenager Jordan Murdock, who drowned when he was swept out to sea from the village pier 15 years ago, has appealed for children to be taught the dangers of water.

A LEADING government department has finally admitted that the delayed public realm scheme at Irish Street in Downpatrick has had a "negative impact" on trading across the town.

IRISH Street businessman Darren Trainor said the public realm scheme needs to be completed quickly for the benefit of everyone in the town.

TRADERS in Market Lane and Market Street are also feeling the impact of the projected delay in completing the public realm scheme.

SINN Fein's Charlie Casey is Newry, Mourne and Down Council's new chairman.

A SAINTFIELD nurse has spoken of how the stresses of the job had such a devastating impact on her mental health that she "wanted to die".

TEN years ago next month Leitrim couple Peter and Catherine Blaney lost their nine year-old son, Oisín, in a sudden death connected to his epilepsy.

RESIDENTS in Killyleagh have called for increased police patrols to curb anti-social behaviour.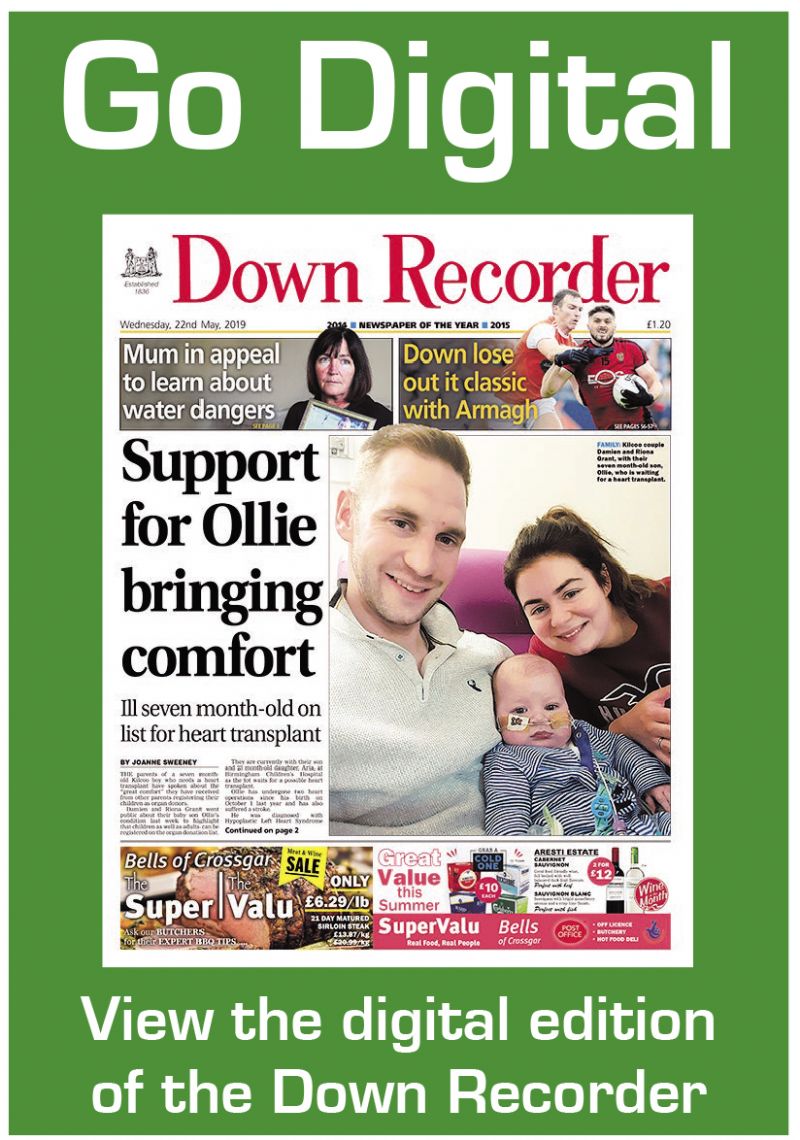 Tweets by @TheDownRecorder