21 June 2017


A FLAGSHIP Down Council policy to improve the health of the over 60s is on the verge of being significantly scaled back by the new council.
A NEWCASTLE man has been happily reunited with his beloved dog Prince after an agonising 16 day search.

PARENTS are being warned they face a two year wait for children's group swimming lessons in Downpatrick.

CROSSGAR'S Margaret Ringland says she is "honoured" to receive a British Empire Medal in the Queen's Birthday Honours.

A BRYANSFORD woman has been awarded an OBE in the Queen's Birthday Honours.

CLOUGH'S Cumran Primary School has been named the best kept school in Northern Ireland.

THE new £6m Strangford ferry has encountered more technical problems.

RETIRED police officers have won High Court permission to challenge the Police Ombudsman's report into the Loughinisland massacre.

A PROMINENT member of the Loughinisland Justice Group has been selected to replace Chris Hazzard as a South Down MLA.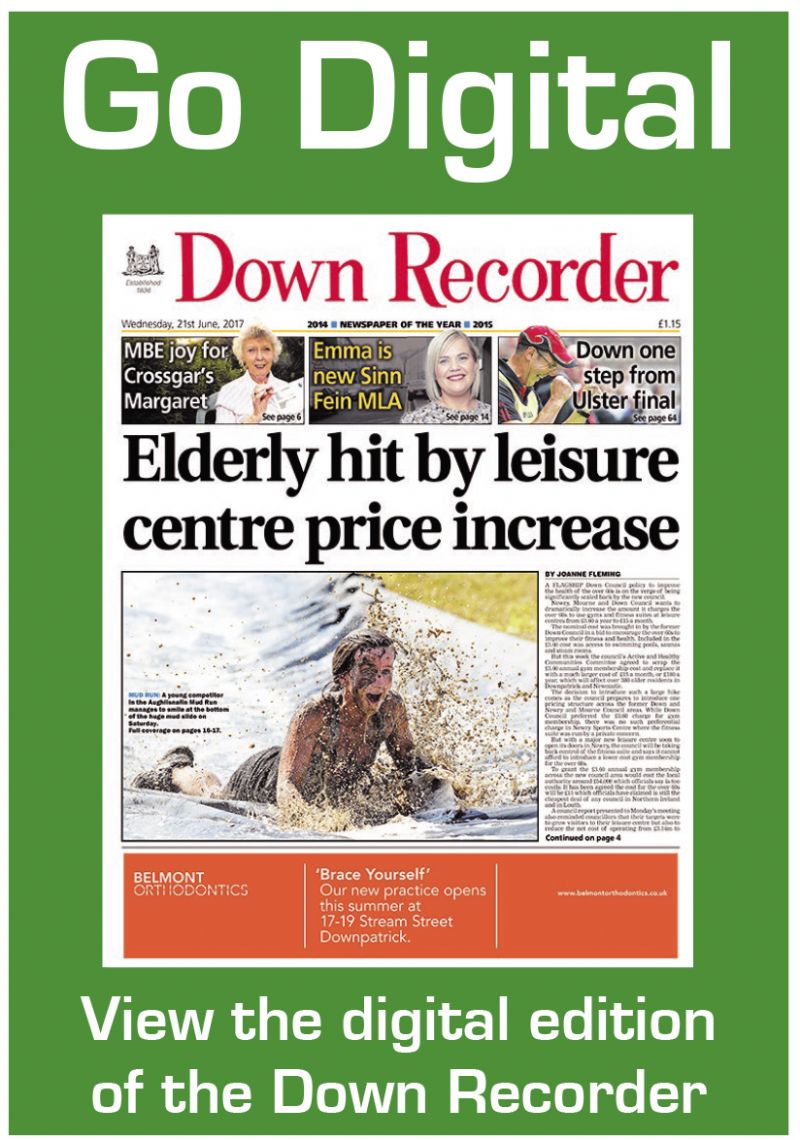 Tweets by @TheDownRecorder