9 June 2021


ROWALLANE councillor Billy Walker could be the next DUP politician to quit the party.
DUP councillors Glyn Hanna and Kathryn Owen are resisting calls to join other unionist parties after they resigned at the weekend over concerns about the direction their former political home is taking under new leader Edwin Poots.

IT was back to the future for Ash as the band relived their debut album 1977 in a special online concert over the weekend.

TWELFTH parades are set to be held across the district this year, the Down Recorder reveal.

A MEETING between Sinn Fein politicians and senior police to discuss ongoing trouble in Castlewellan town centre involving youths fuelled by alcohol is being viewed as a key first step to help deal with the problem.

FROM the tender age of two, Tracey Davies took the Girls' Brigade into her heart.

BALLYNAHINCH could be in line for a near £1m investment to overhaul sports and community provision in the town.

POLICE have been urged to step up patrols in Killyleagh following another weekend of trouble in the town.

A CLERGYMAN who took legal action against Killinchy Primary School is to resign from its board of governors, the High Court heard last week.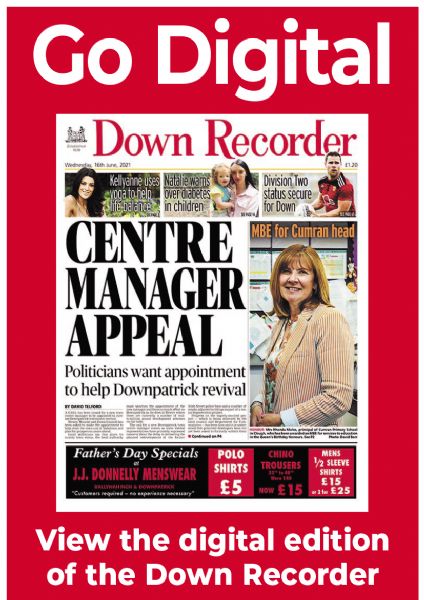 Tweets by @TheDownRecorder