4 December 2019


A MAJOR Christmas charity event planned for Saintfield this weekend is to go ahead as planned.
A FISHING trawler which ran aground and subsequently sank off Ardglass harbour has been raised from the seabed and taken to a Scottish port for inspection.

A FORMER friend of Newcastle man Padraig Fox admitted last Friday to his unlawful killing.

TROUBLE flared again at a notorious hotspot in Downpatrick last weekend.

ROADS officials have been asked to prioritise a speed survey at the Larchfield Park area in Newcastle in the wake of mounting concerns expressed by residents.

TWO journalists who worked on the Loughinisland Massacre film, No Stone Unturned, are to sue the PSNI for wrongful imprisonment.

AMENDED plans have been lodged to build an unmanned petrol station adjacent to the Ballymote shopping centre on the outskirts of Downpatrick.

AN outbreak of the winter vomiting bug known as the norovirus has prompted calls for people to exercise caution.

THE stunning success of Saintfield's new community centre is spearheading the drive for other available space at the Belfast Road site to be used by local people.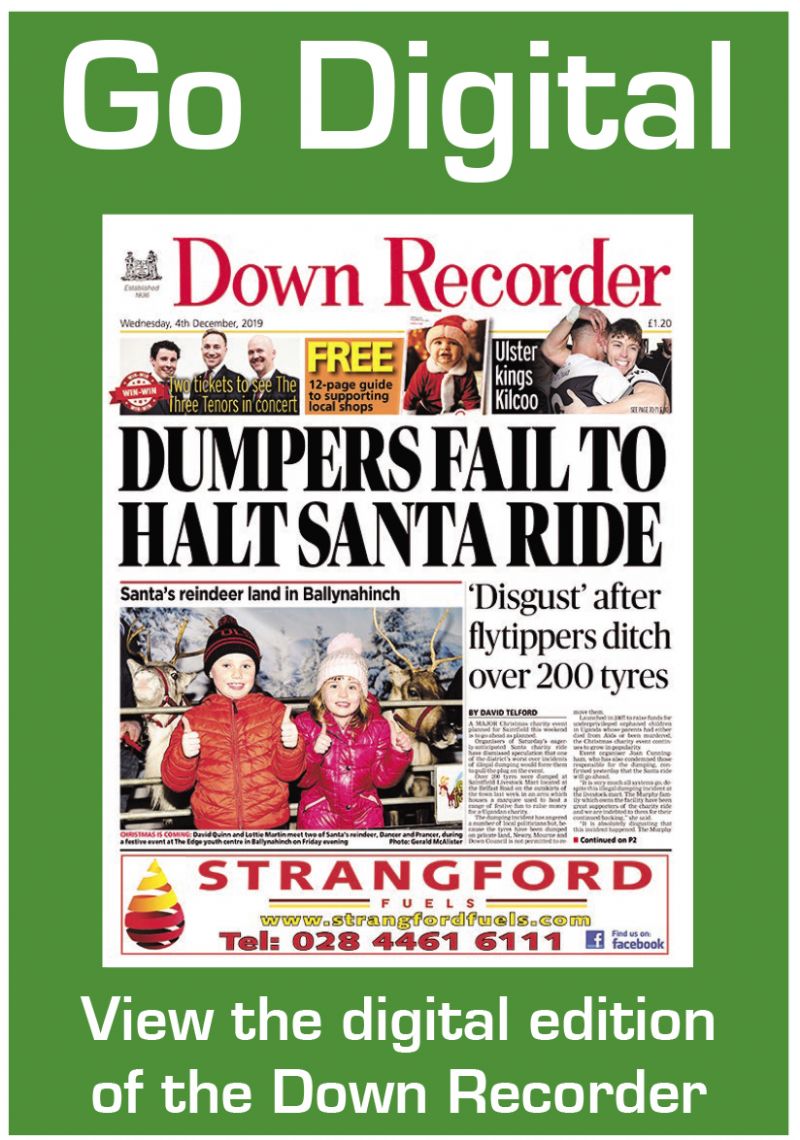 Tweets by @TheDownRecorder