7 April 2021


TEENAGERS trespassing at the Downpatrick and Co Down Railway have been warned that they could be fined up to £1,000.
FOR petrol heads everywhere, National Geographic's Car SOS television show is compelling viewing.

TWO days after it was revealed that a driver was clocked travelling at an astonishing 95mph in the 40mph zone at the Strangford Road in Downpatrick, police were on patrol in the area checking motorists' speed.

THE district's Policing and Community Safety Partnership is to be asked replace equipment belonging to Killyleagh GAC which was destroyed in a malicious blaze last weekend.

A DOWNPATRICK man is leading the roll-out of 60 million doses of a new Covid-19 vaccine.

A SOCIAL housing provider is to be asked to help address a fly-tipping issue in Ballynahinch.

AFTER nearly 25 years of running one of Castlewellan's most popular shops, owner Joe Rogan has now retired as the helpful and ever friendly owner of JR's store.

THE National Trust has called for a "culture of change" to encourage people not to litter after shocking weekend incidents at the award-winning Murlough beach near Newcastle.

A NEW town committee has been formed to significantly raise the profile of Downpatrick with those involved determined to put transparency at the heart of everything they do.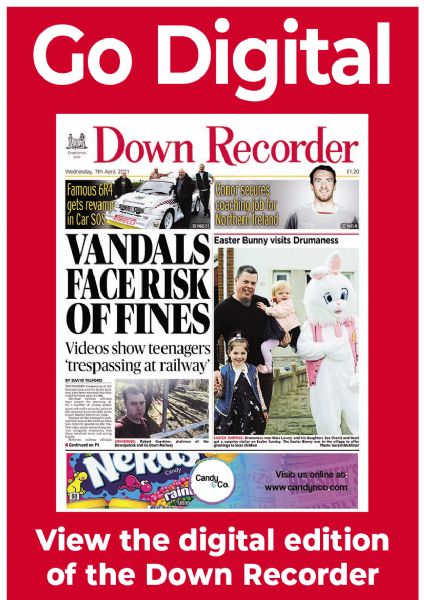 Tweets by @TheDownRecorder