25 November 2020


HEALTH campaigners are demanding "political intervention at the highest level" to ensure the rapid restoration of full emergency services at the Downe Hospital.
KILLOUGH woman Grace McAndrew, who survived a major heart attack at her home earlier this year, says that she's alive today as a result of the urgent medical attention she received at the Downe Hospital.

PEOPLE across the district are being urged to shop local this Christmas — and safely.

CROSSGAR woman Deirdre Killen lost over eight stone the old fashioned way — counting calories and upping her exercise.

TWO South Down MLAs have supported and welcomed new legislation protection from domestic abuse which will widen access to legal aid for victims and survivors in child contact cases.

ROADS officials have been asked to prioritise the provision of a new 20mph zone outside St Joseph's Primary School in Strangford.

RATEPAYERS are being asked for their views on a new public toilet strategy for the district.

A POLICE chase which started in Lisburn ended in Saintfield when the driver of a BMW car lost control of the vehicle and crashed.

THE community in Crossgar has once again responded magnificently to an annual shoebox appeal to bring much-needed Christmas cheer to children in need overseas.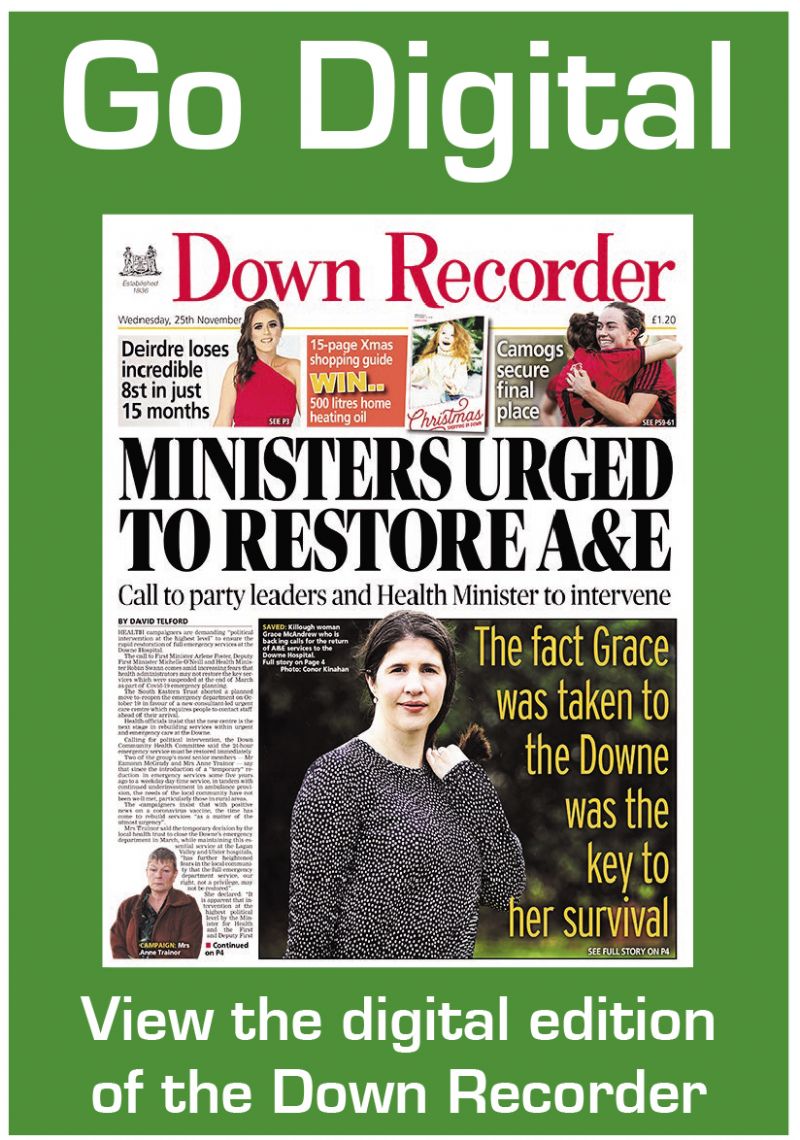 Tweets by @TheDownRecorder