18 July 2018


DOWNPATRICK is being viewed as a prime location for a major new sports hub.
ROADS officials have been urged to end tailbacks in the heart of Strangford during peak holiday periods when drivers queue to use the ferry crossing.

CONCERNS have been raised over walk-in patients being "turned away" from the GP out of hours service in Downpatrick.

THE attempted theft of a cash machine from Downe Hospital last week has been condemned by local politicians.

THE Grand Secretary of the Orange Order has called for "new tactics and new alliances" as it keeps the Order relevant for future generations.

CONCERN is mounting in Newcastle that pedestrians could lose their lives close to one of the district's busiest roundabouts.

A POIGNANT ceremony has been held in Killyleagh to mark the 100th anniversary of the death of a local soldier in the Great War.

OVERGROWN weeds are blighting Croob Park in Ballynahinch.

DEDICATION to study and hard work has paid off for 73-year-old Ronald Paterson who returned to education nearly 60 years after leaving school.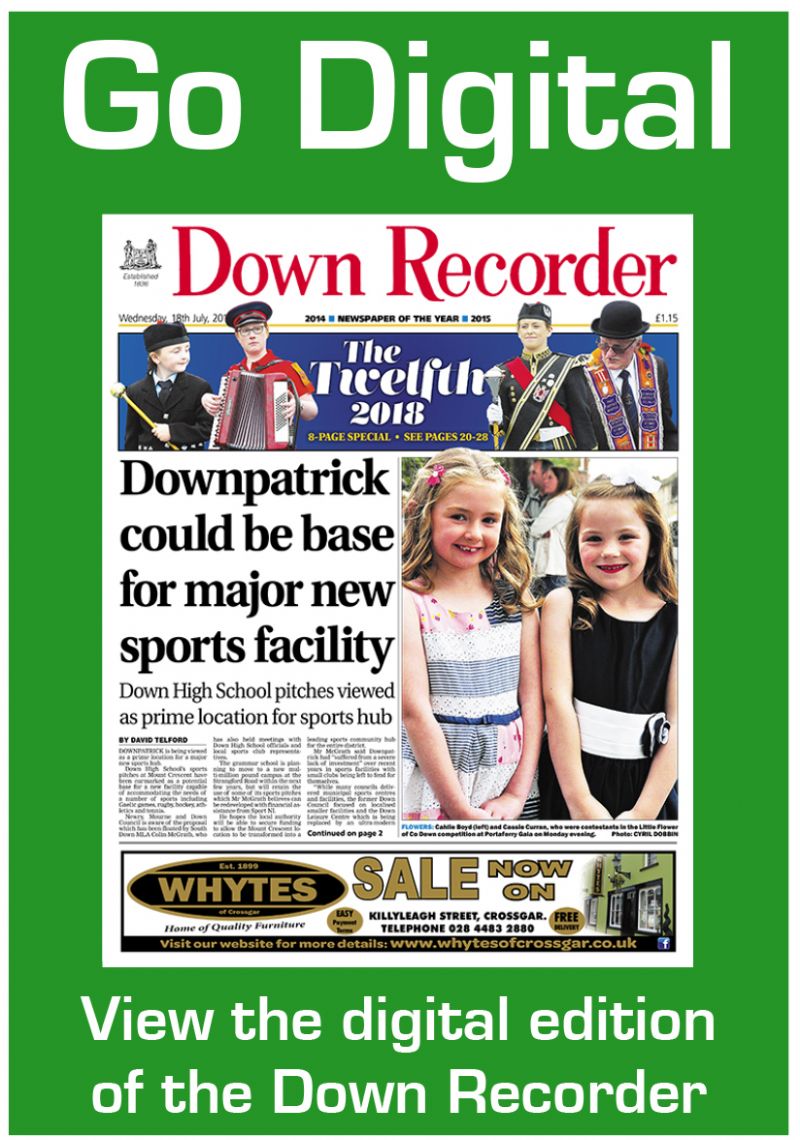 Tweets by @TheDownRecorder