19 June 2019


QUESTION marks have been raised over the future of three local primary schools.
EDUCATION chiefs have confirmed that the completion date for work on Down High School's new multi-million pound campus has been delayed.

THE search for the body of missing Saintfield man Pat McCormick is continuing nearly three weeks after he was last seen in Comber.

ALL roads lead to Newcastle this Saturday for the International Festival of Flight with the Red Arrows once again the star attraction.

THE 71 candidates who contested the May local government election to secure the 41 seats up for grabs on Newry, Mourne and Down Council spent a total of almost £63,000.

RATEPAYERS are to be asked for their views on spending a penny at Newry, Mourne and Down Council's 31 public toilets.

SENIOR Newry, Mourne and Down Council chiefs have finally bowed to pressure and are to allow the group campaigning to retain the iconic sweeping beam at St John's Point Lighthouse in Killough to address politicians.

AN inexperienced driver knocked down and killed a pensioner in Newcastle because he was going too fast, a judge has said.

PHOENIX Gas has agreed to not to carry work in Castlewellan town centre during July when the town hosts three major events.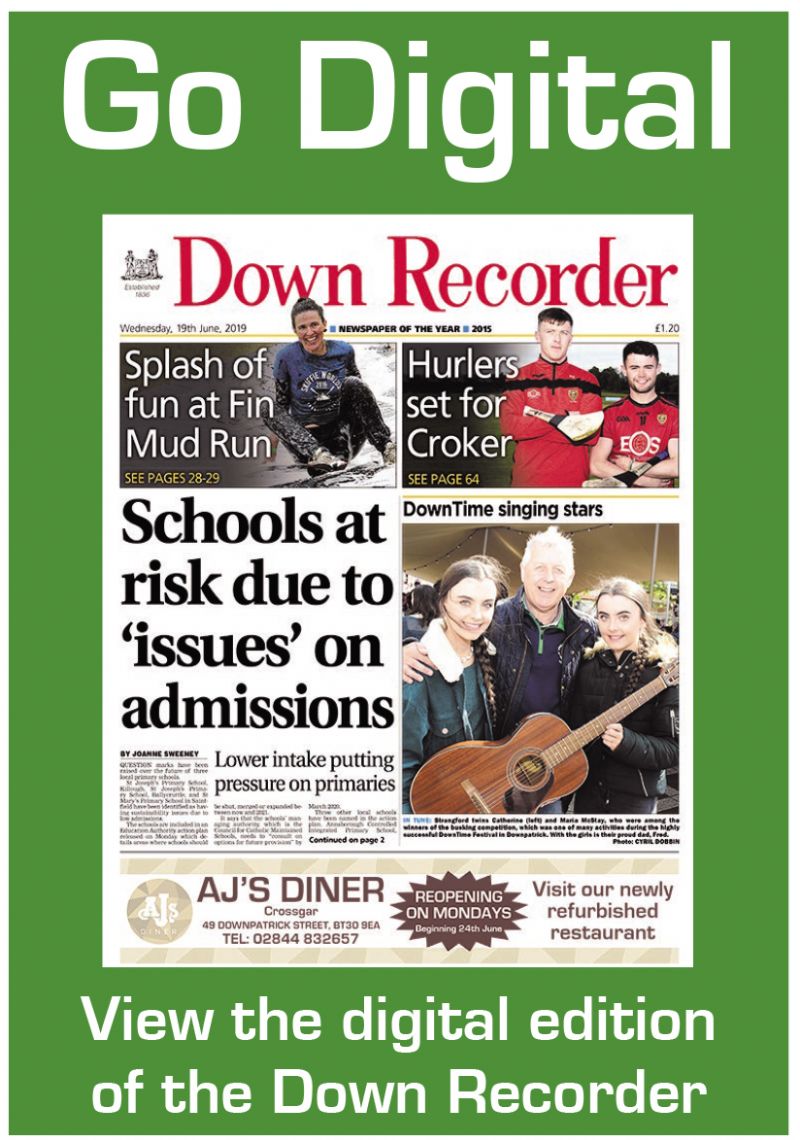 Tweets by @TheDownRecorder