25 March 2020


THE people of the district have been given an unequivocal message this week to help stop the spread of the deadly coronavirus — stay at home.
CHURCH leaders in Downpatrick and the surrounding area are appealing for prayer, unity and calm as the threat from coronavirus deepens.

THE disappointment of having her student midwifery course suspended has spurred Leitrim woman Olivia McAnulty to use her free time to help others.

A NEW community forum has been launched on social media to assist people in Killyleagh through the coronavirus pandemic.

BALLYNAHINCH newlyweds Aaron and Louise O'Neill thankfully did not have to cancel their wedding due to the COVID-19 outbreak — but say their mini-honeymoon to Donegal was "surreal".

A DISTRICT nurse has called for the community to be understanding and supportive as she and her colleagues work to maintain nursing services throughout the COVID-19 lockdown.

ONE happy little Downpatrick girl managed to bring people's smiles back amid the coronavirus outbreak with a special song.

SLIEVE Croob councillors say it is essential that everyone abides by social distancing guidelines that have been set out by government and public health officials.

THE weekend spring sunshine attracted thousands of people to local beauty spots.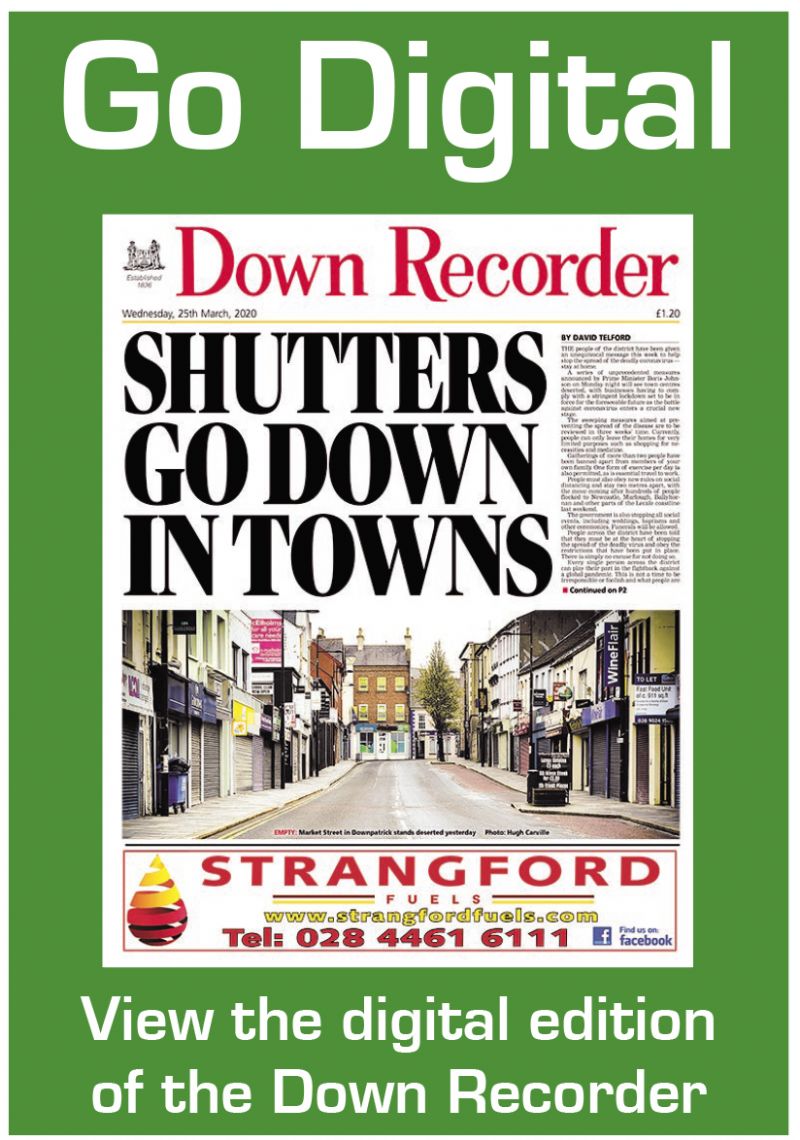 Tweets by @TheDownRecorder