22 January 2020


THREE people were left terrified after two men brandishing weapons forced their way into a house near Downpatrick on Monday morning.
A MAN who admitted causing the death of a vulnerable Newcastle man in a "one-punch" incident will be sentenced for manslaughter next Tuesday.

A NEW permanent overflow parking area costing £250,000 is to be created to augment Donard car park in Newcastle.

A CALL has been made for the province's new education minister to urgently look again at the proposed merger of three post-primary schools in Downpatrick.

AN event designed to provide business owners in Downpatrick with an input into plans to redevelop the former Irish Street police station site and a number of adjacent empty buildings has been delayed.

CUMRAN Primary School in Clough has received top marks in its latest inspection report.

A NEW documentary on the life of road racer Brian Steenson will be screened at his former school in Downpatrick in early March.

WORK is to start shortly on a £1.

ANTI-social behaviour and criminality are the top two concerns among people across the Rowallane area, according to those who took part in a recent on-line survey.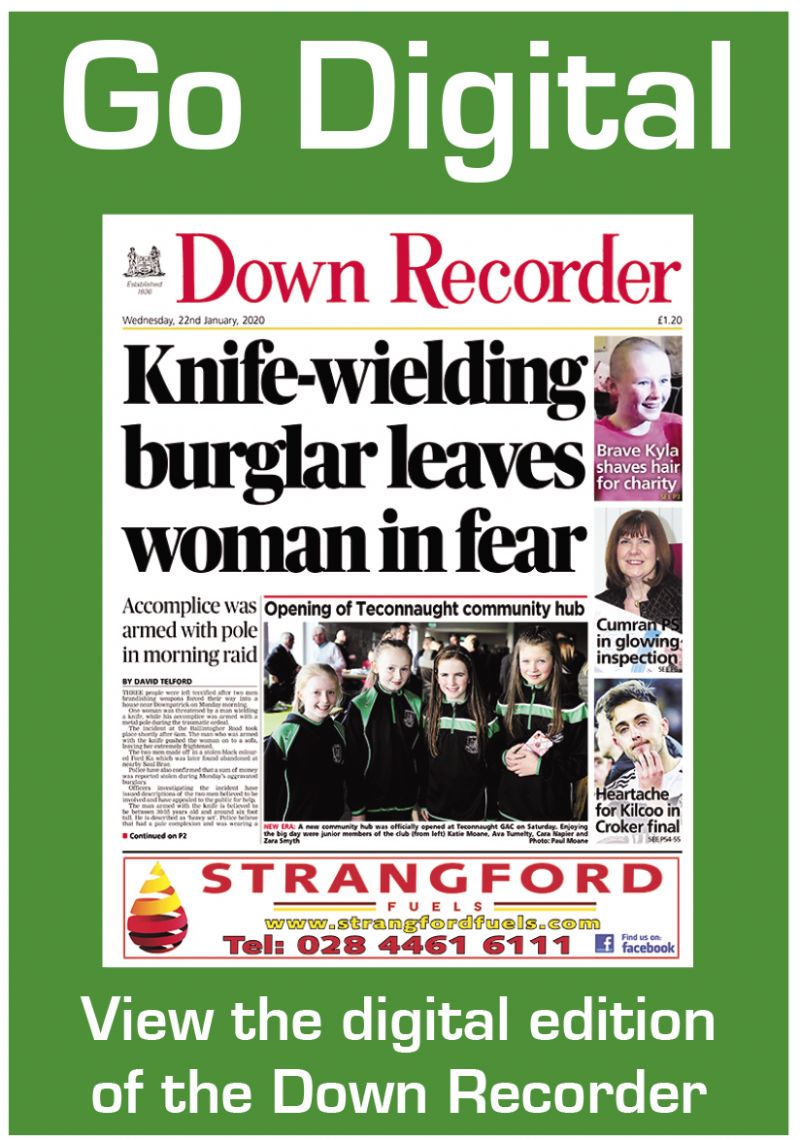 Tweets by @TheDownRecorder